The competition of science and technology is essentially the competition of talent. Insisting on the concept that talent resource is the most important resource for development, SCSFRI have trained and developed human resources as the most important task all the time. The major measures include: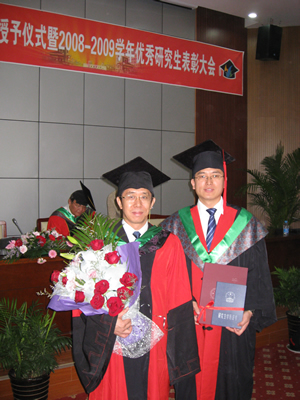 (1) Work out the Planning for Human Resources Construction of SCSFRI as the basis of talent training;

(2) Recruit openly advanced research members from the society;

(3) Train the advanced scientists and technicians through research projects;

(4) Speed up the personnel training by providing financial support for the staff to pursue on-the-job Msc.D. and Ph.D. through going to first class national universities or going abroad for visits, attending advanced training classes and academic meetings, promoting academic exchanges, arranging staff to work in based departments for some time and so on;

(5) Taking advantages to carrying out postgraduate education joint with universities. At present, there are 4 Ph.D. supervisors and 26 MSc.D. supervisors, who train 40 postgraduates each year. In addition, SCSFRI provides professional training courses for fishery farmers every year, training about 5 000 fishermen a year, which has contributed greatly to the prosperity of fishery and rural economics.